Bokujoy
  Haven and Garden Sanctuary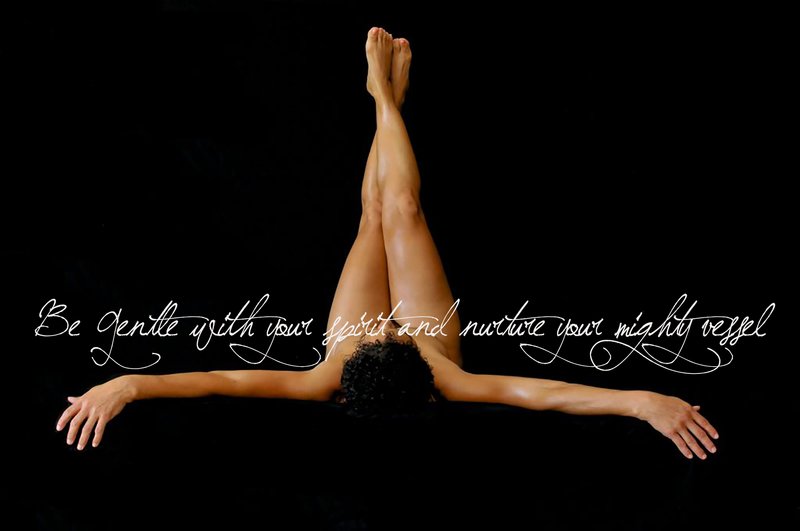 At Avocado House




Now scheduling appointments for January 2023
Nurture your mind, body & spirit in the garden 
Let mother nature work her magic...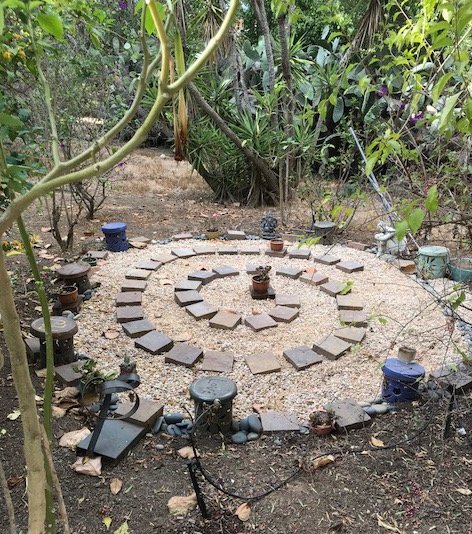 Meditate in the Zen Garden
Walk in the labyrinth to let go of something old, 
and walk out to welcome in something new
Enjoy a cup of tea in the garden boudoir 
Listen to the birds, watch the butterflies...
let go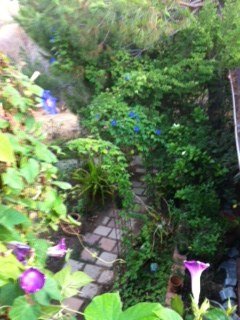 Embrace the ritual of touch with a massage that melts your stress away
Enjoy bewitching body treatments that seemingly stop the clock, 
or at least slow it down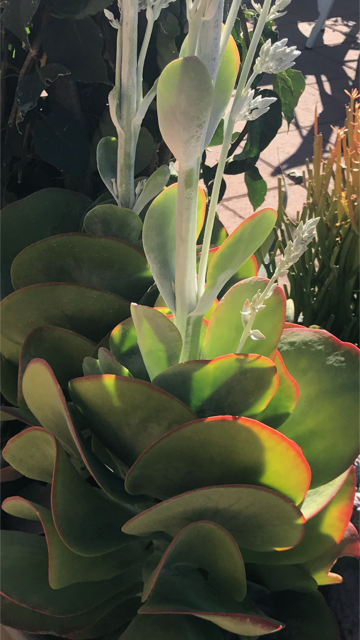 Get your head straight with a nice head twisting scratch

Soak and pamper your feet, 

after all they take you everywhere you want to go, be kind them them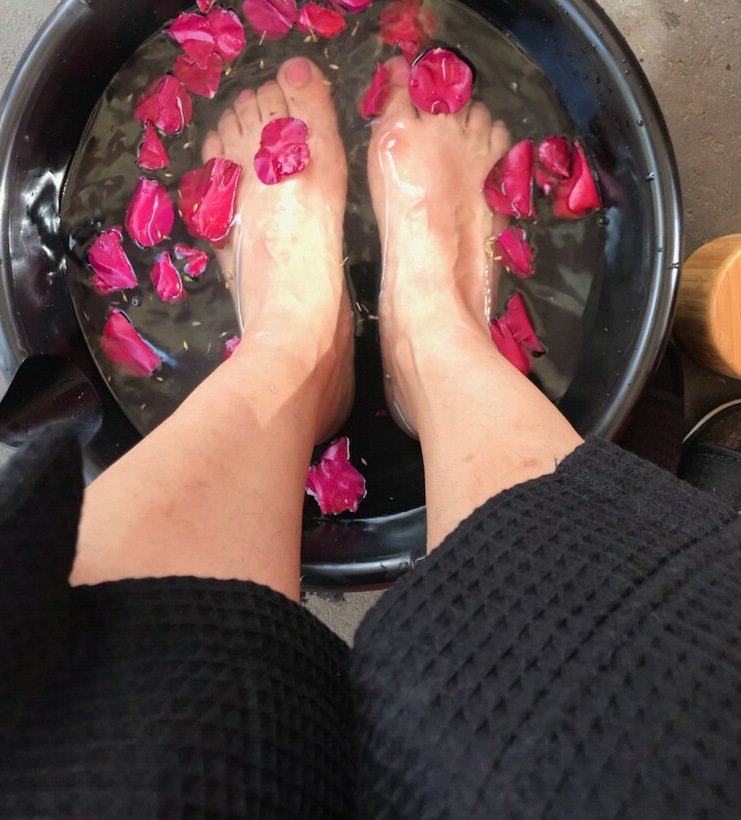 Sometimes to find yourself, you have to lose yourself first
...this is just the place to do just that!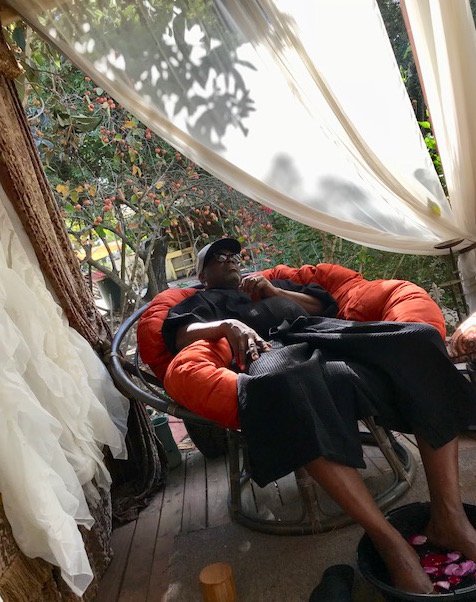 Just a few occasions to host a spa day...
Anniversary or Birthday  
Corporate Retreat 
Restorative Team Building 
Women's  Day Away
Men's Day Away
Couples Retreat
Family, Friends and Kindred Spirits
or just because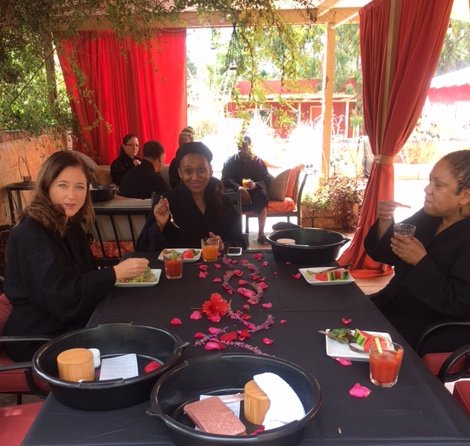 Remedial and Essential Based Treatments
Your beautiful face...
Amazing Grace Facial 
One Hundred Ninety Five Dollars
We will begin with an enzyme mask to gently scavenge damaged, diseased, and dead skin cells in order to make room for new skin tissue, and collagen to fill in the skins upper dermal layer for optimal radiance. Enriched with Gotu Kola, a proven collagen stimulant. Then we will follow with an Amazing Grace scrub of pumice, sugar and seaweed enriched with the essentials to remove any impurities living your skin rejuvenate your skin. Next enjoy our anti-aging serum known for plumping, hydrating and eradicating wrinkles. Excellent for skin prone to blemish. Your facial with be finished with a gentle massage application of our Amazing Grace face creme.  Let your amazing skin shine through with grace, this remedial will leave you feeling nothing short of amazing. 
Mother of the Sea Facial 
Two Hundred Twenty Dollars
The glorious ocean bears gifts of youth and anti-aging. Phyto-chemicals and 92+ minerals and micro minerals and structured water and polysaccharides and so much more make up the majestic sea and her bounteous fruit. This seaweed enriched remedial was created to make restore and heal. Age spots disappear, blemishes fade, wrinkles fill in, collagen is boosted, and your skin glows. Anti-radiation properties found in these seaweeds protect skin long term sun damage and aging.
We will begin with a complex Seaweed elixir mask  enriched with sea vegetables and ocean water therapy which has been used  for millennia to heal and restore health and vitality. For extra cleansing, next you will enjoy an ocean mineral wash to ensure your face is clear and open to embrace our herbal seaweed serum. Healing herbs, restorative plant and flower compounds, and our proprietary Ocean Mineral Complex work in harmony like the flow of water. We will then massage and hydrate your face with our ocean mineral creme that helps to remove toxins from the cells, nourish the skin, and restore elasticity. 
Fruits of Life Facial
One Hundred Ninety Five Dollars
Wonderfully, everything we need on earth can be found here on earth and most of it her gardens. This remedial begins with a berry-filled formulation to hyper-oxygenate your skin cells. Blueberries bring to your skin an arsenal of youthful and anti-aging benefits. Cranberries add to the blend with active bioflavonoids as well as much needed vitamins. Enjoy a gentle rejuvenating mask utilizing fresh fruit pulp, for  deep cell renewal and collagen production with glycolic and alpha lipoic acids. This decadent and restorative treatment is a must have for every face. Next enjoy an exfoliating and refreshing blueberry and cranberry scrub to the arm the skin with anti-oxidant power and Vitamin C for free radial-Scavenging. To make it even more mighty, it is enriched with pomegranate, rhubarb and dandelion to lend their youth effecting bioflavonoids to the mix.  Jojoba, olive and hibiscus decongest the pores and help with gentle exfoliation so the skin can receive the oxygen enhancing vitamins and minerals found in these detoxifying berries and herbs.  Next, carefully chosen fruit and plant acids work synergistically in a serum to facilitate healthy cellular turn over and regeneration. Powerful humectants trap moisture in the skin and prevent daily moisture loss while simultaneously attracting up to 1000 times their weight in moisture from the environment. (WOW-gotta love the earth!). And as if that were not enough, we will spoil you with a pumpkin, papaya & pomegranate facial butter to restore and soothe.
 Lonegivity Glycolic Derm Facial 
 One and a half hours

Two Hundred Fifty Dollars 
Glycolic acid is the smallest molecule in the alpha hydroxy acid family. This fruit derived acid dissolves fine lines and scars, fades hyper-pigmentation, reduces pores, clears blemishes, and encourages blood flow for a more vibrant dermal structure. 
So let the serenity begin...

A creamy and  luxurious potent facial mask for refining and smoothing your skin tone, texture, and clarity. It is applied generously to your face,  neck and decollete  area creating a thick coating. Next we will do a light a light fresh cleansing with boosted exfoliating activity, ideal for those with thicker or oilier skin. On to the facial serum; this remedial honors your precious skin. Gentle fruit and plant acids exfoliate and stimulate your upper dermal layers for turnover and collagen renewal. Plant Stem Cells literally plug in the holes in the skins cellular matrix. These "holes" are caused by pollution, stress, sub-optimal nutrition, weather, UV rays, and oxidation. This remedial deeply nourishes anemic skin and restores balance from free radical carnage. Niacinimide opens the flow between and within cells for significant circulation boost and evening of skin texture and tone. Safe for all skin types.  We will complete your treatment with a lightweight moisturizer that will leave your skin feeling, fresh, toned and glowing. Loaded to the limit with artfully orchestrated ingredient combinations, your skin will reflect the genius of this product back to you. Hydrating and moisture boosting ingredients support the vigorous activity of organic acids in this transformative skin cocktail. Antioxidants halt free radical damage and repair unbalanced cells. Collagen production is stimulated and skin tone evens and softens.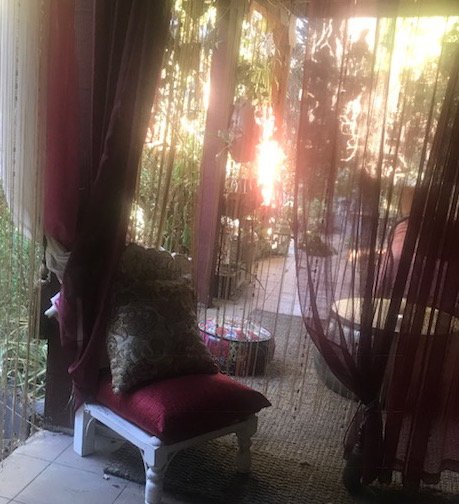 Restore your spirit through the ritual of touch...


Therapeutic Aromatherapy Massage
sixty minutes/ One Hundred Forty Five Dollars
ninety minutes/One Hundred Ninety Five Dollars
This remedial is never the same from person to person or from time to time.  It is designed to work in harmony with what your body needs in the moment.  Your remedial will begin with by selecting the focus of your treatment and will put together the essentials that best suites your needs for the day...
Anxiety & Tension:
Lavender, Geranium, Ylang Ylang & Bergamot
Arthritis:
Benzoin, Rosemary, Black Pepper & Lemon
Backache:
Rosemary, Eucalyptus, Ginger & Lavender
Cellulitis:
Cypress, Lemon, Thyme & Rosemary
Depression:
Basil, Bergamot, Lavender & Ylang Ylang
Fatigue/Mental:
Rosemary, Basil, Bergamot & Cedar Wood
Fatigue/Physical:
Rosemary, Geranium & Basil
Headache:
Lavender, Peppermint & Eucalyptus 
Menopause/Peri~menopause:
Lavender, Ylang Ylang, Geranium & Rose
Stress:
Lavender & Cypress
Then select the deliver system: 
Massage oil:
enriched with arnica & castor oil
Massage souffle
: enriched with aloe, shea and jojoba whipped into a smooth gliding creme
Next Select the modality for your remedial...
Swedish
:
Long smooth  and soothing strokes, combined with kneading and rolling the skin. This technique adds friction with circular motions, percussion and vibrating with rocking or shaking to regenerate and restore. 
Deep Tissue:
Focusing on deeper layers of muscle and connective tissue. Slow strokes or friction across the grain of the muscle focusing on tight or painful muscles, postural issues, repetitive strains or minor injuries
Shiatsu:
A Japanese art in body work involving localized pressure using fingers, and sometimes hands and elbows.  A rhythmic sequence along the body. Holding points of pressure to stimulate acupressure points to improve the bodies flow of energy to regain balance. 
During your remedial, take deep breaths, relax into each moment and let us take care of you. 
 We will gladly adjust the pressure along the way to provide the perfect balance.


Hot Stone Massage 
sixty minutes/ One Hundred Forty Five Dollars
ninety minutes/One Hundred Ninety Five Dollars
Warm stones of basalt, a volcanic rock designed to hold and balance heat, are placed on specific points on the body to relax 
and loosen tight muscles as the therapist blends several modalities of massage to 
restore the body and connect your mind and spirit.
sixty minutes/ One Hundred Forty Five Dollars
ninety minutes/One Hundred Ninety Dollars
This remedial on a large mat uses a blend of unique assisted yoga (
without you doing the work
), passive stretches and pressing massage movements all designed to energize the body Thai massage aligns your bodies energy. 
The therapist gently stretches your body in a sequence of postures.  
Paso Doble Massage
sixty minutes/ Two Hundred Ninety Dollars
ninety minutes/Four Hundred Dollars 
This remedial is an integrative dance of four hands working in harmony to melt your body into a peaceful relaxing state. The intensity of two therapists, working in unison to offer tranquility that transcends time and restores your body.





Let your resilient body glow...
Active Charcoal Purifying Body Scrub
One hundred and Ninety Five dollars 
The power of exfoliation of coconut activated charcoal that draws out toxins and impurities from the skin. The body and soul cleansing scrub is also infused wth skin supportive ingredients like vitamin E, wild geranium, lavender, cucumber reishi extract  and sandalwood. This increased cellular turnover makes it easier for anti aging ingredient absorption and enhances the drawing power of the charcoal. It is a complex and complete scrub. Your scrub is complemented with an application of shea hydration body butter. 

Bamboo and Raspberry Body Scrub
A luxurious high end spa experience.  Bamboo heals and tones the skin while organic aloe vera, essential oils, and raspberries draw toxins out of the skin. High in antioxidants and bio-flavenoids, this scrub nourishes and protects the skin while gently exfoliating for accelerated cell turnover.  This scrub, using the highest quality ingredients is restorative with wonderful anti aging effects. After your skin is enlivened, with will hydrate your skin with shea hydration butter.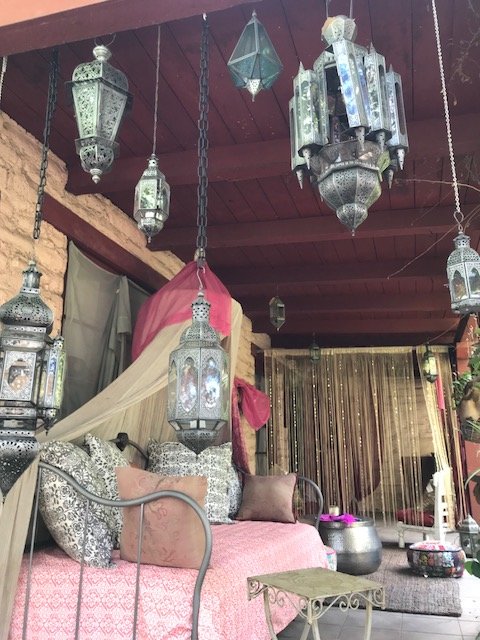 ***
Ravenous beauty wrapped in luxury... 
Defy Cellulite Body Wrap
Two Hundred Twenty Dollars
(and worth every penny!)
An all-over body firming remedial. This hyper concentrated formulation penetrates deeply to release toxins and intake structure building botanical materials.  It supports the cells deep within the dermal layer to restructure in a way that results in a tighter, and toned skin surface. The root cause of cellulite is a toxic load in the fat cells, resulting in dimpling.  The active ingredients in this treatment dissolves toxins and escorts them out of the hydro cellular system beneath the skin. Arnica is added to deeply penetrate and enhance cellular integrity.  Ginger and Papaya enzymes as well as aloe vera firm and fill the upper skin layers to restore  smooth lines and a beautiful finish to any surface of your body.  Your thighs, buttocks, abdomen and arms will respond quickly with love and you will love them right back! We will complete your wrap with a cellulite elixir. This blend of peptides, organic vitamins and minerals are  enriched with botanicals of shea and coconut butter that  work together to nourish your skin while smoothing over  rough spots leaving skin soft, firm, and compellingly touchable.
 
Vitality Charcoal Purifying Body Mask
One Hundred Ninety Five Dollars
Pure activated coconut charcoal lends its expert drawing powers to this purifying mask. Impurities of all kinds are drawn out from the skin and it is replenished with aloe, honeysuckle, Coq10 and rose hip seed for a truly anti aging skincare experience.  Our Active Charcoal Purifying Mask takes what the skin doesn't need,  replaces it with minerals and intelligent botanicals that rebuild, repair, restore and harmonize. The result is a glowing, soft and balanced skin you feel good in. After your body mask we will add extra hydration to your skin; shea body butter enriched with flaxseed, borage and arnica.



Nurture and Nourish Your  Vessel


Garden of Eden Plant Stem Cell Therapy
Three Hundred Ninety Five Dollars 
A new technology, award nominee and facilitator of all things collagen related. Plant stem cells help the skin to naturally reduce its level of inflammatory and pro-aging agents. An elevated elixir of skincare superstardom with other ingredients like Niacinamide, botanical Hyaluronic Acid and MSM for a multidimensional and fabulously effective for aging slowly with grace.

We will begin your treatment with an creamy non foaming cleanser  souffle that will rejuvenate and tone your skin. Then enjoy our spray on anti aging treatment. The active ingredients in this spray will help to heal and restore, as well as support a synergistic relationship with serum and moisturizer to follow. Organic sulfur acts as a healing solvent, driving ingredients deep into your cells and creating permeability for nutrients to move in and toxins to move out. Amino acids, vitamin c, and active plant extracts work miracles with existing sun damage, fine lines, and especially skin discoloration and uneven skin tone. This treatment spray is carefully crafted and results driven. You will love it. Your treatment will continue with a plant stem cell  age reversing serum has a wondrously light in texture that is infused with roman chamomile, clary sage and lavender soaks in quickly and makes your skin sing in pure delight. Your treatment will be completed with a luxurious body massage using a special formulated moisturizer that naturally reduces the level of inflammatory and pro-aging agents on your skin. This remedial lays the foundation for balance and clarity, resulting in youthful vivacity. 
Three Hours

Four Hundred Twenty Dollars
 Release yourself from the segregated paradigm that says facial skin deserves preferential anti aging treatment. We have let that thinking go! All of your amazing beautiful and resilient skin deserves to live a good life.  Love on every cell of it! Transcendent tranquility is rich, active, potent, healing a effective. This high end collection of skin repair will work in harmony with your body to restore your body. We will start with a rich healing mask. Antioxidants and rich plant lipids load this formula for a generous serving of beauty to your body.  It detoxifies clogged cells, feeds hungry skin, and rejuvenates from tip to toe. Next enjoy a gentle body scrub with thoughtfully combined natural and organic wildcrafted botanicals known to age defy and create radically superior skin. A unique combination vitamin C, healing rose hip seed, collagen building amino acids, organic sulphur, rich argan oil and uncultivated shea butter.  Your stimulated and exfoliated skin will be open to receiving the nutrition from the serum phase. Which is a profound concentration of plant stem cells, astaxanthin, fermented seaweed collagen, organic sulphur amino acids, rose hip seed, and cold pressed plant lipids to deeply nourish your entire vessel. We will complete your treatment with a moisturizing massage that nourishes and heals your skin.  Plant stem cells intelligently adapt to your dermal needs and provide the seed material for new fresh younger cells to take root and express themselves all over your beautiful body. Fermented wakame delivers a collagen booster shot to your cellular matrix for enhanced and fortified inner scaffolding. Firm, tight and taught healthy skin will emerge. There is far too much going on in this transcendent remedial to include a completely comprehensive explanation. Suffice it to say, we aimed for the anti-aging holy grail as our target...and we hit it.  Enjoy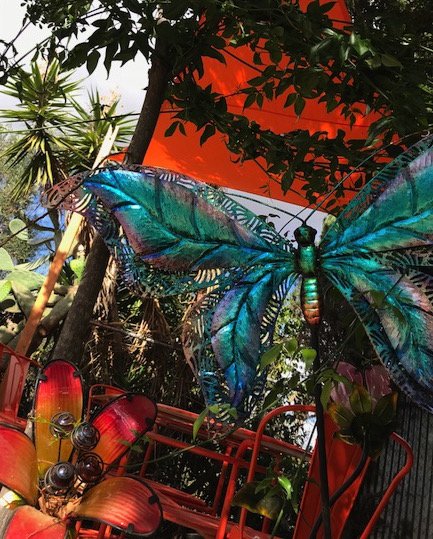 Simple Pleasures
Necessities that can be added to any treatment
30 incredible minutes
Fifty Dollars
Head Massage and Scalp Stimulation
Finger and Hand Massage
Paw repair foot massage, focusing on all 10 fabulous toes!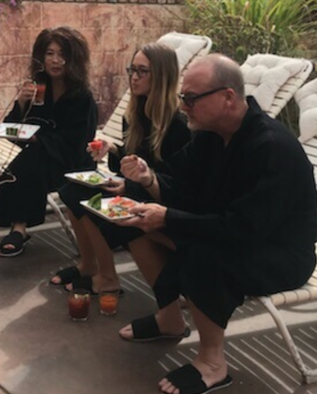 Private & intimate occasions for  4 - 8 guests per visit
                                                                Half Day 2-3 Remedials/Full Day 3-5 Remedials
Due to Covid19, we are not scheduling spa days at this time.  
Check back soon.
Available Days