Aromatherapy Hand Milled Soaps
Aromatherapy Hand Milled Soaps

Made with pure essential oils
Beautifully handcrafted with therapeutic grade essential oils
gorgeous lathers that rinse clean away
Wonderful health benefits to nourish your skin

7.5 ounce slices
 A New Day is Dawning~Cypress & Grapefruit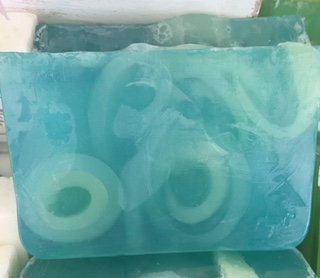 Cypress and Grapefruit synergistic pair to gently raise the vibration of your spirit

and cleanse toxins from the body.
Its a new day, imagine living your life in peace.
Citrus Brulee~Clementine & Vanilla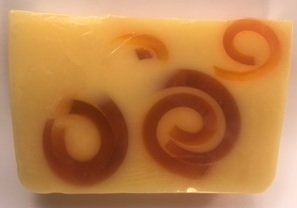 Clementine & Vanilla rich in vitamins excellent for revitalizing aging 

skin and promoting and maintaining healthy skin. 

A notion so sweet, its like a dessert!
Energy~Eucalyptus, Lavender & Mints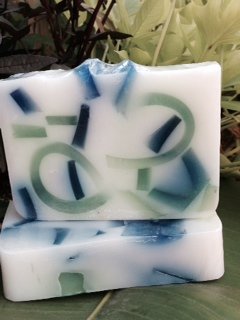 Lavender, Eucalyptus, and a blend of mints to uplift the mind and body

for an energizing outcome
Follicles and Locks~Rosemary, Cedar wood & Vanilla
Enjoy your shampoo in a nourishing slice of heaven. 

Rosemary, Cedar wood & Vanilla nourish & restore your follicles
and promote healthy head of locks.
Happiness~Litsea Orange & Lime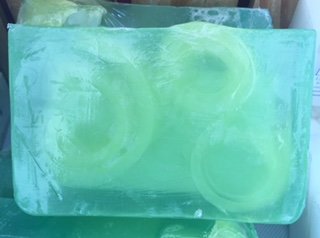 Let a smile burst through your cheeks

as this refreshing blend of litsea, lime & orange

raises your vibration leaving you euphoric and bubbling over in bliss.   
Honey Vanilla & Oats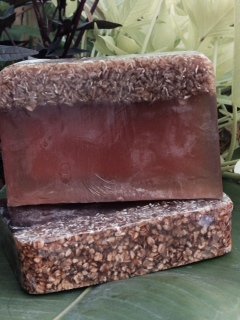 I know it sounds like a breakfast cereal, but it's better than that!

Honey to moisturize & oats to gently exfoliate. 

Great for the body & the face.
Lavender Oatmeal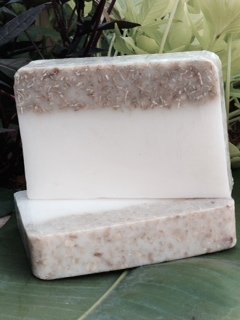 Lavender to calm, soothe & heal combined with oats to gently exfoliate. 

Wonderful to use when soothing eczema,

rashes or  softening scar tissue.

Peace on Earth~French Lavender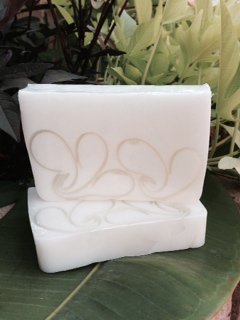 Lavender to calm, soothe & heal. 

It is a wonderful way to soothe out the rough edges of the day

and relax into the evening...
no wonder it is peace on earth.
Peppermint & Pumice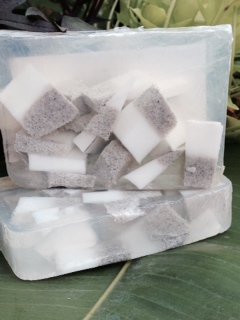 Peppermint is a general tonic that stimulates, cools and restores. 

It is an excellent antidote to being overworked and fatigued. 

Finished with  pumice for an invigorating scrub.
San Diego Sunset~Orange Lemon Lime & Grapefruit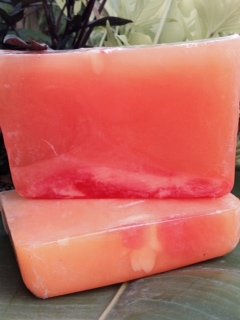 This slice offers an evening of San Diego hospitality. 

A burst of citrus as beautiful as a sunset. 

Great for combating nervous exhaustion...
a great way to sunset any day!
Therapy Session~Tea Tree, Eucalyptus & Lavender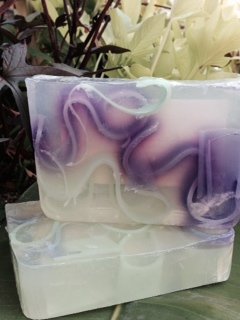 A synergistic blend of essential oils Eucalyptus to clarify,

Lavender to Relax Tea Tree to detox...
Now that is a great "aroma"  Therapy Session!
Verbena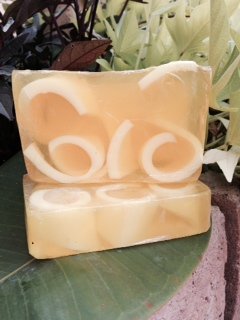 This fresh burst of sunshine exudes a lemony scent. 

It is bright and full of restorative energy to excite and delight.

a nice way to rejuvenate and enjoy the day

Reviews