Donating to help Bokujoy contribute 10k in essentials to MS Bay to Bay Bike Ride
Bokujoy is donating $10,000.00 in essentials to
the MS Bay to Bay Bike Ride and we would love your help.
[1000 paw repair cremes, 4 gallons of massage oil]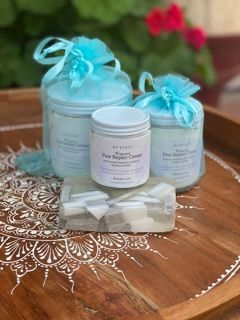 This donation is to support the Bike Riders that are helping find a cure for MS.
The organization has raised over 1.4 billion since its inception,
and are riding to raise over 3 million this year.
This is the best way we know to help that cause.
If you place an order for any Boku Essentials
[ie. soaps, cremes, flower waters, candles]
,
a portion of the proceeds will go to the cause.
If you don't need any essentials at this time
and would like to make a donation to help us with our 10k commitment,
you can donate here.
WE APPRECIATE BEAUTIFUL AMAZING YOU.
Reviews